We are a sum total of every part, every experience, every hurt, joy and adventure of our lives. I challenge you to take an "inventory of your life" as I have done. Don't be afraid to explore and admit the bad and tough things of life, the detours from the path you intended to take, and above all, to acknowledge people who set you back on the right path for your journey. Here is a brief acknowledgement of who I have been and who I am now. By necessity, it is an "overview" because how does one push 72 years into a time capsule post????
My Author's platform is based on my expansive experience as a  "people person" professionally, and throughout my life. I  spent years working as a domestic violence/ rape sexual assault  counselor with a nursing background. It  impacted my desire to write and inspire others about positive actions and solutions, and give them a voice.
 The Woman, the author, the survivor.
I worked with patients in residential psychiatric facilities for adults  and children; as well as clients in addiction programs. This gave me  the basis for exciting and varied experiences to draw on for my stories and novels through a desire to champion the victims into survivors through  my  writings.
                      (1984)
 Working with my sister, Trula Godwin, a decorated pioneer  policewoman, was especially rewarding. We both loved to be of service to those who choose to "walk on the wild side" in the inner city  as homeless and street people. I was privy to many confidences and involved in many out of the ordinary experiences in cooperation with the police. Together we worked with  the people who make up this world of shadows hidden from many in today's  society.
                 Trula was inducted into the Iowa Women's  Archives housed at the University of Iowa Library. It is comprised of select influential women in varying roles.    She was inducted for her work as a police officer and sex crime expert. She joined the force after a home invasion rape in her home where her five children were present, and while her husband worked.                                 
               Veteran Police officer Trula Ann Godwin, Davenport, Iowa Police Department                                 
As Trula's sister , I was founder of The Trula Godwin Project. It was a 100% volunteer project to help victims move thru the underground to escape abuse, be it domestic violence or rape sexual assault. It served for 15 years and included an underground mail system for victims. Due to the age of this author and the confidentiality involved  to keep it safe, it was disbanded in 2016 to protect all past assistance history.  It had been seen as a Paying it Forward opportunity for help the Godwin family members received in her lifetime. 
      Pictured below, my mother stands next to the me, the author and the future police woman stands proudly as well. 
                            ABOUT JOYCE GODWIN GRUBBS
 In 1982,Joyce co-founded Project FINISH, a housing concept for mentally ill adults living independently in the community. At it's peak, it had 114 living units and had expanded the inclusion to special needs of various kinds including homeless, abandoned, and judicially compromised. . Following the  initial successful establishment  of that program, she was solicited by the State of Iowa Department of Human Services to present at a conference on starting housing  initiatives for mentally ill in a community.           
               1984 was a Red Letter Year -For our family.             
Police officer Trula Ann Godwin, her sister.
She also reveled in her sister, police officer Trula Godwin's recognition as one of  the top five women in law enforcement by the International Association of Women Police, and received the award in Anchorage, Alaska. Trula also won an award  from the National Women's Police Association for heroism.   Trula is a pioneer as a woman police officer  being the first in the nation to have her own squad and was a sex crime expert on the Davenport, Iowa force. She was the first MEG woman officer undercover for the Quad Cities.  She was recognized posthumously being inducted into  the Iowa Women's Archives at the University of Iowa recognizing Influencial Women in Iowa's history.  
         "DOC" My stepfather.
           Dr. Willard M. Smith receives his 'Professor Emeritus Award' from Palmer College of Chiropractic, Davenport, Iowa. He is accompanied by his wife, Marguerite.
 That same year her step-father, Dr. Willard M. Smith, was recognized as International Chiropractor of the Year.
My Mother, Marguerite Smith-1984
My mother, Marguerite Smith, was honored by the WAICA- Women's Auxiliary of the International Chiropractic Association. 
                                              ***
   Joyce  "Doc"   Mother  Trula                   
 "1984-1985 was a red letter year for   our  family.  It touched our lives with the recognition that our family had indeed moved the family up, in terms of overcoming past challenges of social stigmas, including poverty. Now we enjoyed a general acceptance as one could clearly see the upward direction for the family, and a belief it would continue."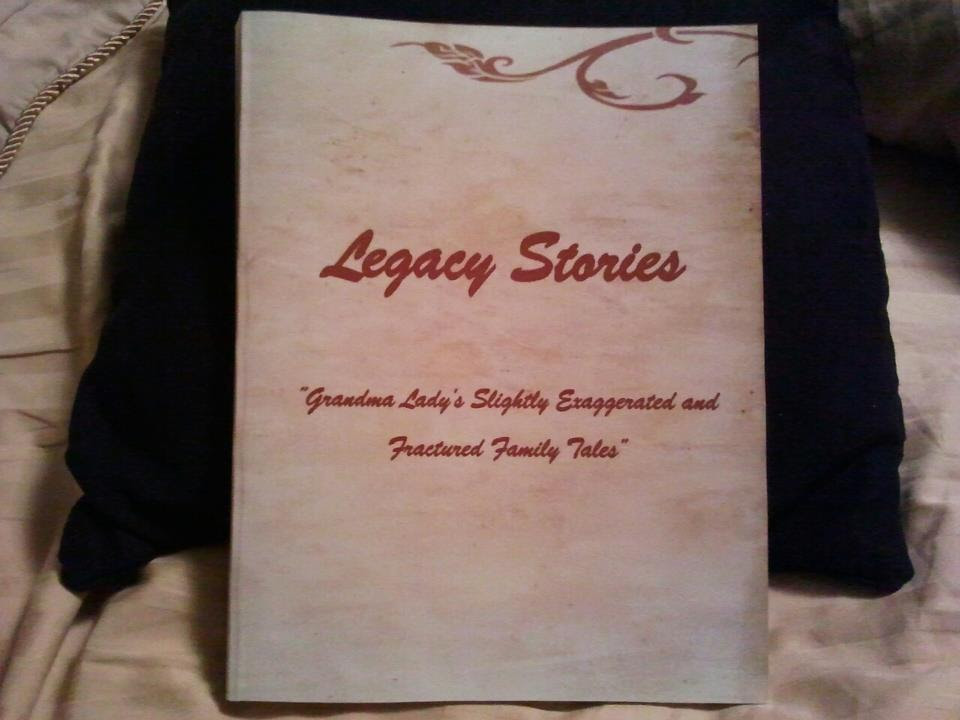 ABOUT THE AUTHOR'S LEGACY STORIES AND THE DECISION NOT TO PUBLISH THEM.                             
The author's varied work  experiences over the years, often holding two jobs to help the finances of the family, brings  a wealth of experience to her stories. Her stories are drawn from her background in; working in mental health, community organizing, 40+ years advocacy for domestic violence and rape sexual assault victims. As a business owner  in  the wellness field and massage therapy, she created unique connections to authors, politicians and sports figures. And in truth, the stories of her family's exploits were enough to entertain and inform 
 This cornucopia of experiences has resulted in more than sixty-six legacy stories from the 1930's forward. They include stories that share about:              Homeless;  abused; disabled; judicially compromised; pimps;  prostitutes; and the lives of ordinary people doing extraordinary   things. She has met Presidents and prominent politicians, famous and infamous, and was privileged to know many unique people living their lives as survivors.    She has been involved in public speaking and active in politics; including as a candidate for public office at the city level of    government.   It was reviewing that information that made her decide she was not a "kiss and tell" kinda gal'. She declined interested parties who wanted to "publish her" knowing what they were most interested in were the political stories.  Instead, she had limited copies made for family members only.
    Seen above: The author (far left) and a group of supporters at her "Celebrity Auction Fundraiser". She received donations from such notable people as:
 Dolly Parton,
Kurt Vonnegut,
Congressman Tom Tauke,
Actress Elizabeth Taylor,
Clint Eastwood,
Lady Thatcher,
Linda McCartney (wife of Beatles' Paul McCartney),
The Cubs,
The Cardinals, and
President Bush '41, to name a few.
Godwin-Grubbs  is best known for championing controversial issues including domestic violence, rape/sexual assault and as an independent advocate for the homeless and mentally ill.
 As a candidate for City Council even the youngest constituents were heard. This   young man  wanted to meet the President (George H. W. Bush) forty-one. The author took him to a political  barbecue on a farm in Iowa. He made friends with  Mrs. Barbara Bush as well.  
A listening heart and ear for the disabled, elderly, street people, mentally ill, dis-possessed and a commitment to action, rather than complacency, led to her decision to run for office.        
                                          *****

The Author and her husband met at Oklahoma State University
In childhood the family had many members who were dysfunctional with problems ranging from domestic violence, divorce, and alcohol abuse. This led, in some cases, to sexual abuse, forcing a need for her to learn emotional coping skills far beyond her years. But the author has found humor, love, strong work ethic, and the love of God, made her a valuable person. Life rewarded her with a loving husband, three devoted children, and a new generation of eleven grandchildren who call her "Grandma Lady".
Joyce and Herman continue to build on their common Oklahoma background and   "in common"  family challenges from childhood to continue their marriage.  With only one "blip" on the marital radar since their wedding in Stillwater, Oklahoma, January 28, 1962, they are learning what it is to "grow old together."
                                           In conclusion
Her's is a lifetime worth exploring.  Her humor as well as her  insights continue to encourage everyone to find the best in their lives and pass it forward. Her legacy  is a suspense series of real cases told as creative fiction to hide the identities of victims, survivors, workers, and locations.  There are 12 novels in the series, and additionally she has written 3 as a ghost writer or co-author, a young adult book per request of one of her 11 grandchildren, and a non-fiction to tell the first-hand account of a survivor whose story has impacted thousands, (Footsteps Out of Darkness; the Annabelle Kindig Story.)

The author, Joyce Godwin Grubbs, currently resides in Iowa with her husband  Herman, a retired teacher and coach and fanatical supporter of Greyhound adoptions.
 She remains tightly attached  to the cousins and relatives of her Oklahoma childhood who  experienced many of the adventures and disasters of the time.  Her three children are grown and live in Iowa, Wisconsin and Ohio.  The challenge to them is to continue the Legacy of the family and record  it for generations to come.
Because the Greyhound Lady Walking suspense series was inspired by the couple's adopted retired racers, they are included here by pictures.
Big Buddy (Archer Evan) and Baby Doll (Puff Tuff) came together after our loss of DEX (Justune's Dixie)  the original adoption. We were so blessed and they definitely added to the quality of our lives.
"Life is not a journey meant to end with a pretty body tied up in a pretty package, but rather to come skidding in broadside, at full  speed and out of breath shouting; "Wow, What a ride". (Borrowed) Hunter S. Thompson.
This author has lived such a life. Now turned 72, this babe of the forties grew up in the segregated south, so poor her white family rented from a black landlord. In the segregated south of the forties, that was poor.  From that experience, her life was rewarded in later years with insights of living in harmony with others. That included her BFF, Dr. Ida Johnson, founder of United Neighbors, Davenport Iowa, winner of the 2015 Athena Award, Martin Luther King award, and too many to mention.  
Together they are known as "The Salt and Pepper" Team" who worked to provide affordable housing and improve race relations. Joyce also used Ida as inspiration in her novel, "From the Wrong/Strong Side of the Tracks.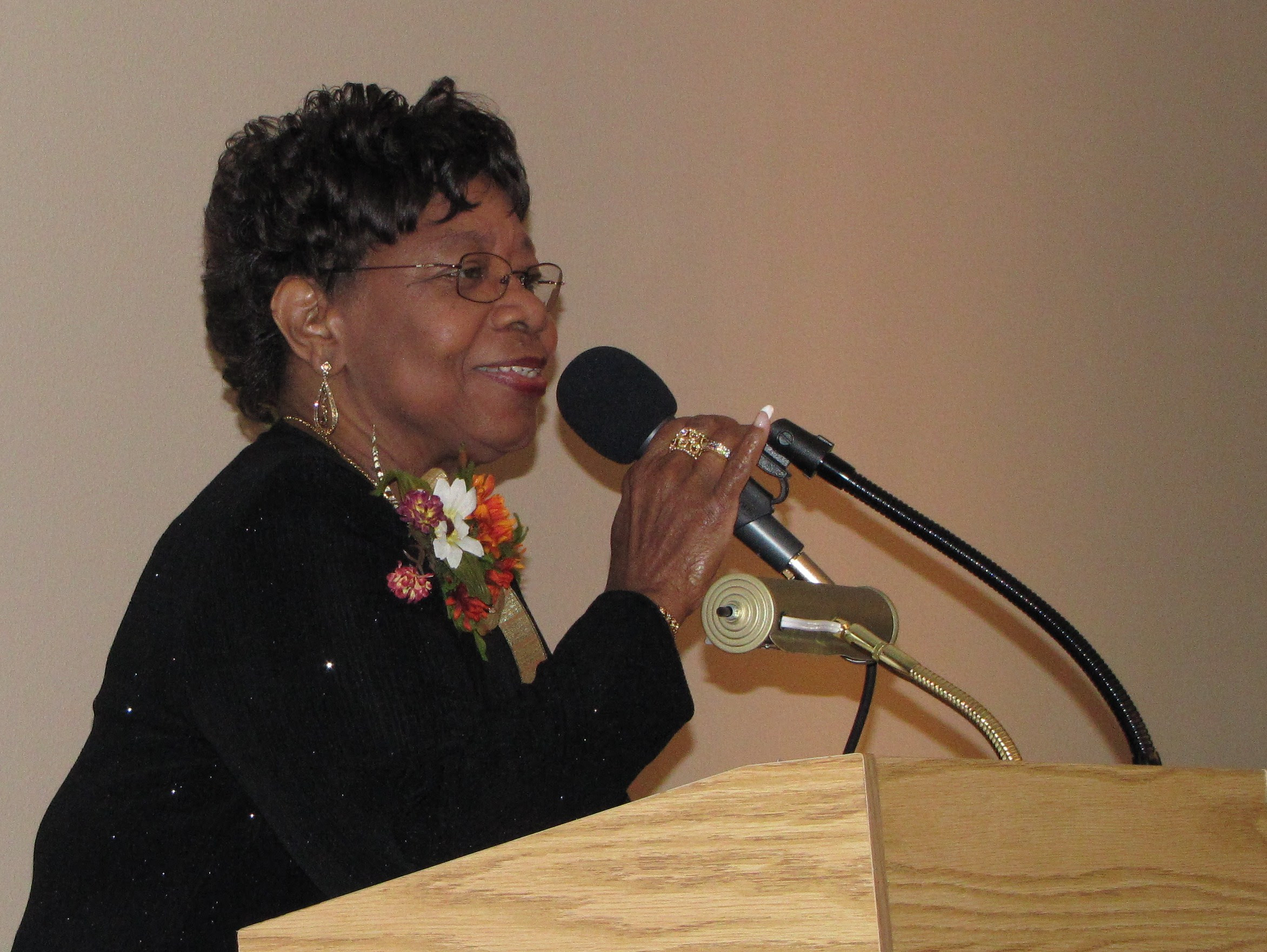 TAKING THE PLUNGE TOWARD OLD AGE
Retirement for Joyce was "baby steps," retiring 4 different times.  Today she is retired on "Facebook" and the internet writing for various causes, responding to "hate posts" on behalf of others, and still acting as an advocate/counselor and referring victims to services.
At the age of 60 she began the process of writing as a freelance photo/journalist, reporter, and author. That earned her an award from Ben Cable, editor and CEO of an internet news outlet. 
Ben Cable, Editor and CEO SELECTS JOYCE GODWIN GRUBBS FOR CABLE MUSE NETWORK AWARD
Presented to: Joyce Godwin Grubbs THE EDITOR'S CHOICE AWARD 2009
For stories in her series on the Great flood of 1993: 'Conspiracy in the Heartland' and 'Angels Unaware'
"Joyce spoke for people when they felt their stories were lost." Ben Cable    
***
 Again I remind each of you:  To know who you are; remember who you were.
                                                                                                Joyce Godwin Grubbs